We have strong and long-standing relationships with a variety of customers, ranging from internationally-recognised brands and large domestic manufacturers to smaller artisan producers and even home bakers. There are many reasons why so many businesses put their faith in us to deliver time and again.
Expertise
We have many years of experience in the food industry, and specialised knowledge of nut and dried fruit products. By understanding our customers and evolving our portfolio accordingly, we have grown our business sustainably over the long term.
Capability
Our purpose-built facilities are modern, reliable and efficient, and our high standards for quality and safety are backed up by our BRC accreditation.
People
We have a committed and experienced operational management team supported by a highly skilled workforce.
Quality Products
We have long-standing relationships with the best suppliers from around the world, ensuring we use only first class raw materials in our products.
Value
We know how to navigate seasonal commodity market fluctuations and shifting currency and exchange rates to get the best value. The size of our business also gives us the buying power to purchase in bulk at the right price, and we pass those savings on to our customers.
Innovation
From recipe development and reformulation, to new technology and systems, we encourage a culture of innovation so that our business remains at the cutting edge of new trends and demands.
Social Responsibility
We strive to conduct our business in a manner that reflects our desire for honesty, integrity and ethical conduct. Driven by these values, we take our wider corporate responsibility seriously and recognise that our activities have an impact on our employees, customers, suppliers and the environment. As such, we work hard to create value for those groups and to minimise or mitigate any potential negative impacts as much as possible.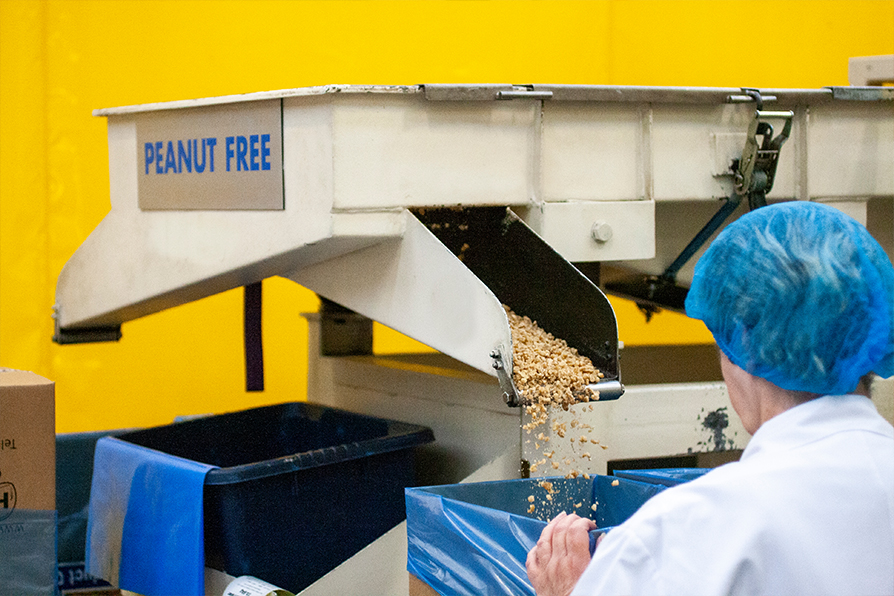 Our Clients
We have trusted and long-standing relationships with some of the UK's most prestigious brands, including bakeries, cereal and cake manufacturers, health food companies, chocolatiers and more.